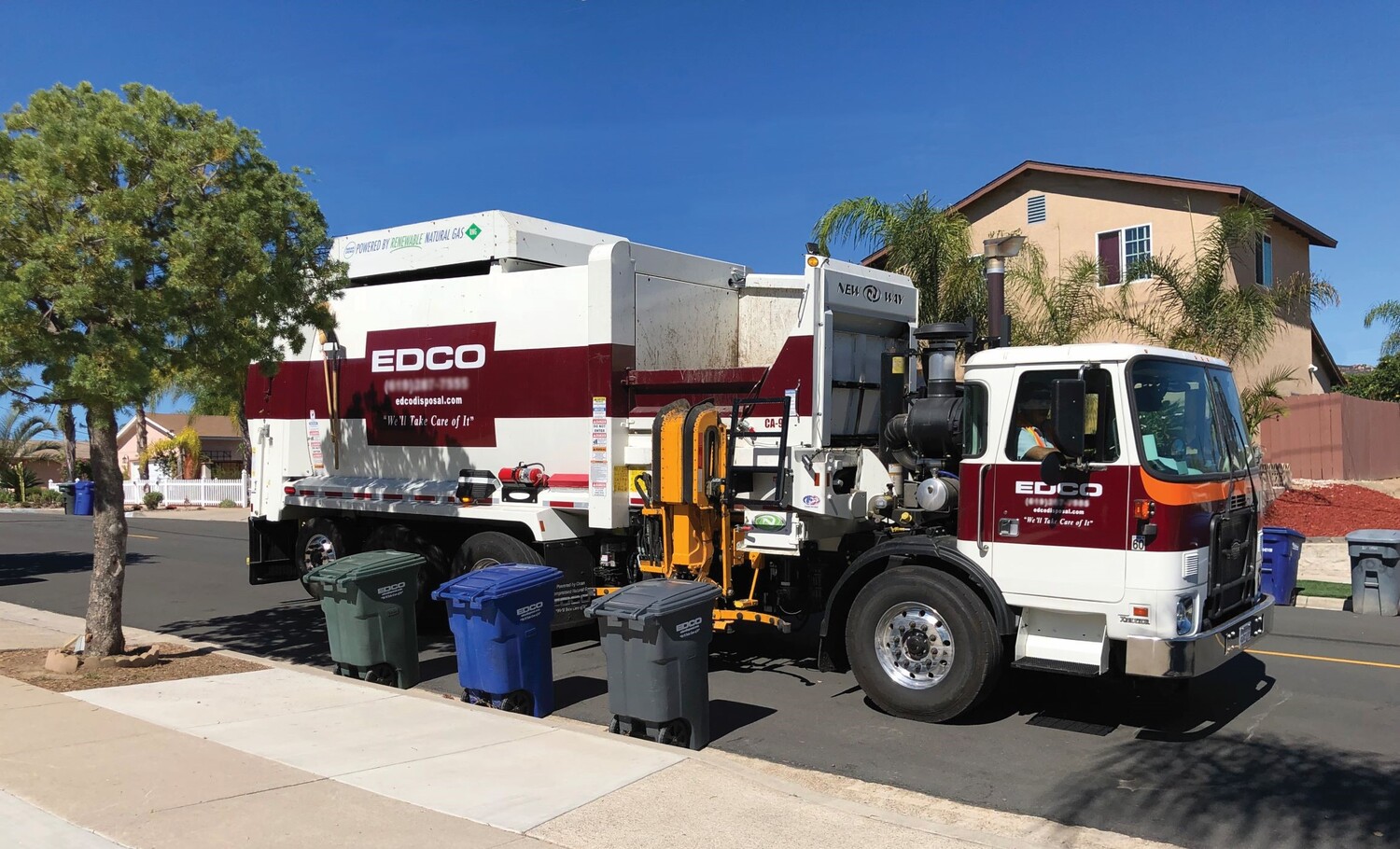 Zero Waste
The Zero Waste strategy in the City's Climate Action Plan aims to reduce the amount of waste sent to local landfills. Methane, a greenhouse gas (GHG), is emitted when waste, primarily organic materials, are improperly decomposed in landfills. Methane is about 40 times more potent than carbon dioxide. Successful implementation of this strategy depends on the expansion of recycling and composting programs and participation from City residents and businesses to reduce waste and increase diversion.

Implementation of the Zero Waste strategy is estimated to reduce the City's GHG emissions by 2,830 metric tons of carbon dioxide equivalent (MTCO2e) by 2020 and 9,216 MTCO2e by 2030. Explore the sections below to learn about the City's planned and ongoing actions to achieve these goals.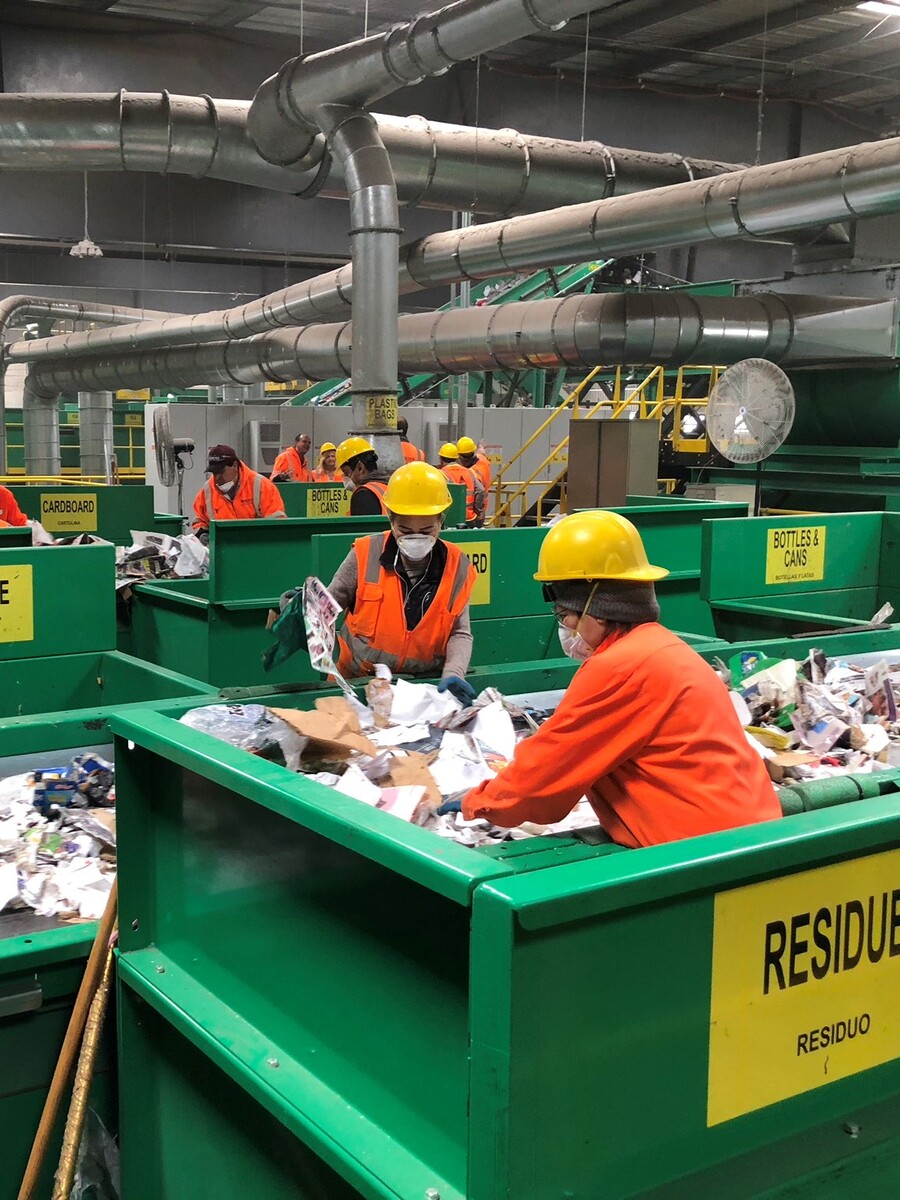 The City's Climate Action Plan set a goal of reducing greenhouse gas emissions from landfills by implementing a Zero Waste Program that promotes waste prevention, recycling, and diversion of organic waste. To achieve this goal, the City works closely with EDCO, the contracted waste hauler. EDCO leverages green technologies, such as a state-of-the-art Resource Recovery Facility that properly sorts the City's co-mingled recycling waste.

The City also offers workshops, educational programs, and other services to support waste reduction in partnership with local organizations, such as Solana Center for Environmental Innovation, I Love a Clean San Diego, BCK Programs, and Encinitas schools. Some of the many City-funded initiatives include a compost bin subsidy program and an annual Zero Waste Fair. To learn more about the City's Zero Waste programs, visit the City's website by following this link.
The City's Climate Action Plan (CAP) aims to divert 65% of the City's solid waste from the landfill by 2020 and divert 80% of waste by 2030. This is equivalent to reducing our waste generation rates to 5.3 pound per person per day (lbs/person/day) by 2020 and 3 lbs/person/day by 2030.
If these goals are achieved, the CAP estimated this would result in a greenhouse gas reduction of approximately 2,800 MTCO2e and 9,200 MTCO2e, respectively. According to CalRecycle, the amount of waste generated by the City of Encinitas has fluctuated between 5.6 and 6.1 lbs/person/day since 2012.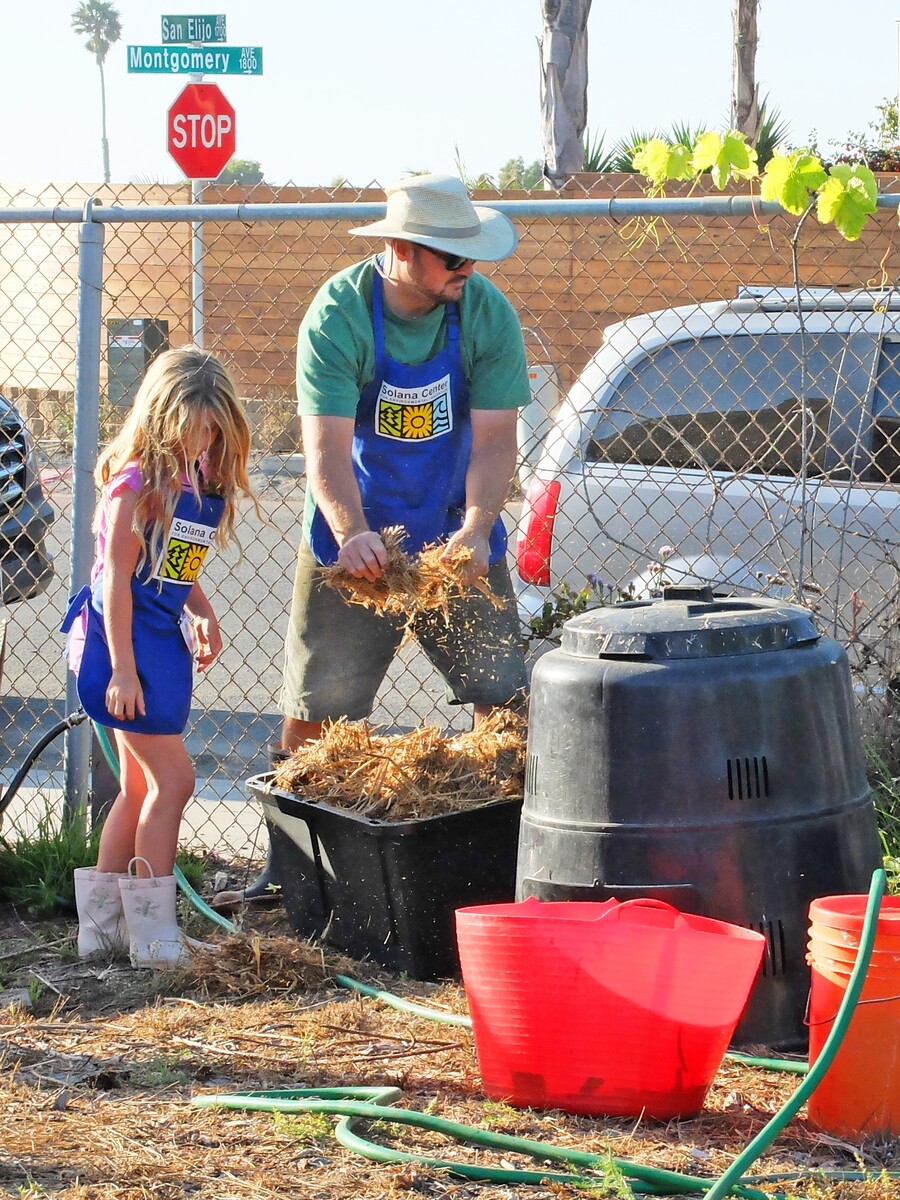 Organic (Green Waste and Food Waste) Recycling
In early 2021, EDCO completed construction of an anaerobic digestion (AD) facility to serve the San Diego region, including Encinitas residents. The AD facility uses microorganisms to breakdown material into digestate and renewable natural gas (RNG) in an air-tight environment that eliminates the release of methane. Digestate is rich in nutrients and can be further processed into fertilizer for crops. RNG can be used to fuel trucks or for energy, displacing the need for fossil fuel.
Starting in June 2021, curbside organics recycling will be available to Encinitas residents in single-family homes through EDCO's new program. Food scraps and green waste will be collected and processed at EDCO's AD facility. Organics recycling services for multifamily properties and businesses will be rolled out at a later date. Follow this link to the City's Trash and Recycling webpage to learn more about the program.
The City also supports at-home management of organics waste through educational workshops and subsidies to purchase compost and worm bins. Residents can learn more about composting resources through offered on the City's website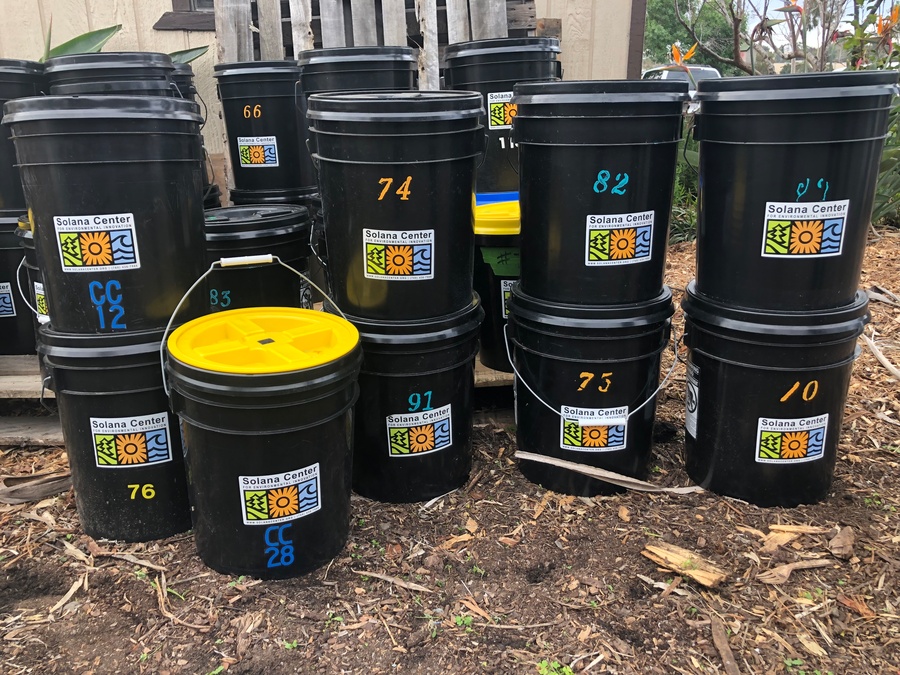 City Hall Composting Program
To decrease the amount of organic waste City Hall sends to the landfill, the City partnered with Solana Center to pilot a kitchen scrap composting program. This program, coupled with the food waste composting programs already in existence at the City's Public Works facility and Community & Senior Center, helps the City meet our waste reduction targets and provides an example to the community of how food scrap composting can be accomplished in a business setting.

The program generates an average of 160 pounds of food waste per month. In the first year of the program, the City diverted a total of 2,372 pounds food waste from the landfill. The material gets delivered to the Solana Center where it is composted into nutrient-rich soil amendment.
If you would like to join City Hall in composting through the Solana Center, check out their Food Cycle program on their website below.
Be a Part of the Solution
Here are few helpful tips on how you can keep recyclable waste from going to the landfill:
---
Sort your kitchen scraps for the organic recycling program
Start a compost or worm bin!
Fight food waste in the kitchen
Boost your know-how with EDCO's recycling guide.
Status of CAP Implementation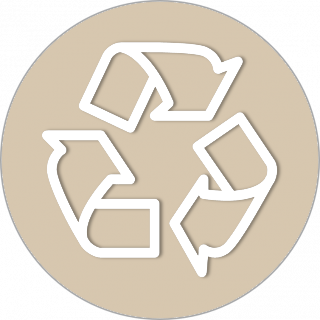 Zero Waste